A New Cynaropicrin Derivative from Cynara Scolymus L.
Original Article
JOURNAL 1747
---
Records of Natural Products
VOLUME & ISSUE
---
Available Online: September 08,2020
STATISTICS
---
Viewed
45
times.
GRAPHICAL ABSTRACT
---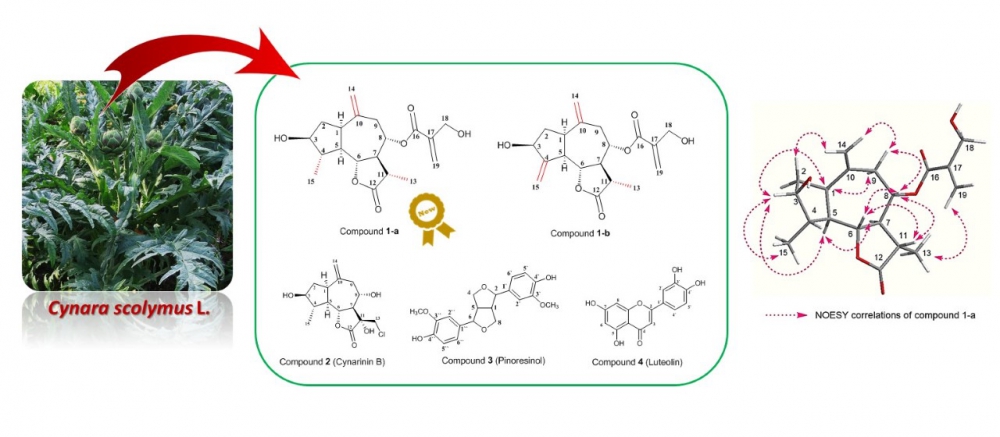 ABSTRACT
---
A new sesquiterpene lactone 1a along with other four known compounds 1b, 2, 3 and 4 were isolated from fresh leaves of Cynara scolymus L. using ordinary chromatographic techniques. The structures of the isolated compounds were determined via spectroscopic analysis.
KEYWORDS
Cynara scolymus

sesquiterpene lactones

dihydrocynaropicrin

etrahydrocynaropicrin

pinoresinol

luteolin
SUPPORTING INFORMATION
---
Supporting Information
Download File 198-RNP-2007-1747-SI.pdf (2.73 MB)