Comprehensive review on repurposing of approved medicine in the management of COVID-19 infection
Review Article
JOURNAL 2244
---
Organic Communications
VOLUME & ISSUE
---
Available Online: January 02,2022
STATISTICS
---
Viewed
125
times.
GRAPHICAL ABSTRACT
---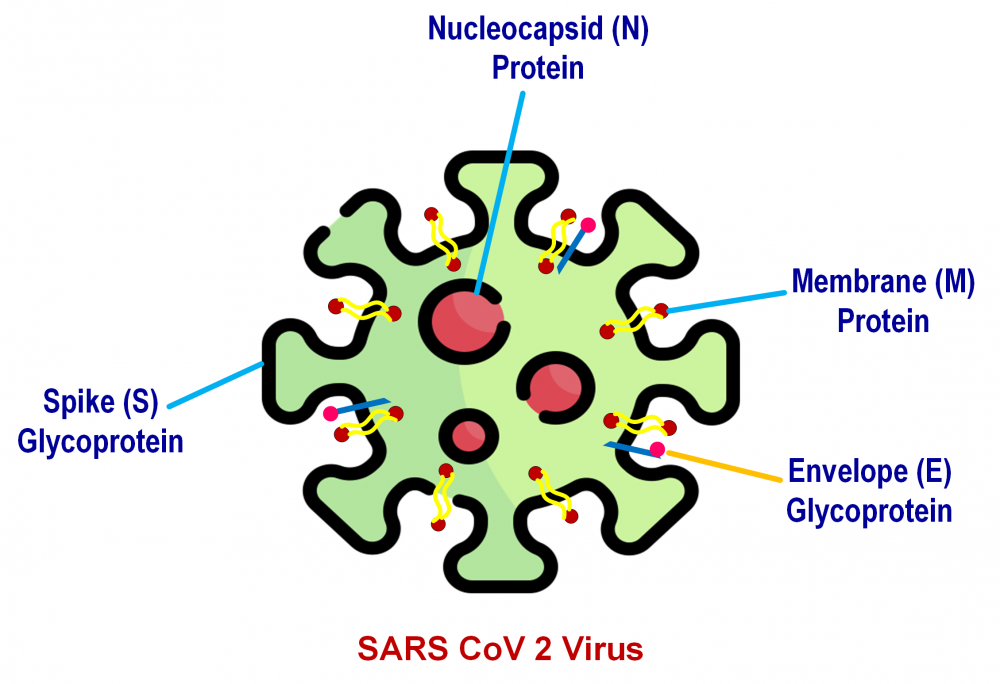 ABSTRACT
---
The SARS-CoV-2 virus, accountable for the COVID-19 pandemic, is now sweeping the globe. As a result, as this disease resists testing and adoption of new treatments, repositioning existing medications may provide a quick and appealing method with established safety, features, and dose used. They are not, however, specific or focused. However, numerous medications have been studied for their efficacy and safety in treatment of COVID-19, with the majority currently undergoing clinical trials. The goal is to rapidly expand novel preventative and therapeutic medications, as well as to apply preventive methods such as early patient identification, isolation, and treatment. Moreover, reducing transmission through physical contact is also important. In the fight against this dangerous disease, finding the proper treatment is crucial. This article summarizes several anti-malarial, anti-parasitic, monoclonal antibodies, immunosuppressant, and immunomodulating agents in clinical trials for COVID-19. The purpose of this article is to evaluate and explore the potential roles of several medications now utilized in COVID-19.
KEYWORDS
COVID-19

SARS-CoV-2

spike protein

drug repurposing

ACE

coronavirus
SUPPORTING INFORMATION
---
Rebuttal Letter
Manuscript No: OC-2110-2244
Title: Comprehensive Review on Repurposing of Approved Medicine in the Management of COVID-19 Infection
Dear Editor in Chief,
Sincerest thanks for your response and reviewers' comments on our manuscript. We sincerely appreciate your and reviewers' efforts to give a suggestion to improve the quality of article. Herewith I sincerely request and submit the revised copy of manuscript and hope that a revised version of the manuscript will still be considered by reviewers. We have modified the manuscript in response to the extensive and insightful reviewer comments.
We have made changes in the manuscript as mentioned in following table and we hope that this complies with the referee's remarks.
Reviewer
Comments
Justification
1
I strongly advise that the English of the whole manuscript should be checked by natives
Corrected across the manuscript and highlighted with yellow/red/blue color
There are so many typo errors such as "extra space (page 4, first sentence; page 11, before section 2.10), abbreviation (page 12, section 2.12), subscript-superscript, hyphen (Figure 1, SARS CoV 2), inconvenience of the upper-lower case letter (Section 2 title, Covid-19) etc.
Errors have been removed
In Figure 1, COVID-19 is not a virus, it is a disease. Revise it
We have corrected on page 2 as per your suggestion.
On page 2, the second paragraph, there is a repetitive sentence "…the virus employs a unique surface glycoprotein termed a "spike". Revise it
We have omitted the repetitive line "…the virus employs a unique surface glycoprotein termed a "spike on page 2
I think the structures of the molecules (e.g. Chloroquine, Hydroxychloroquine) can be given as a Figure or Scheme with a caption.
Revised and Corrected in the manuscript with figure number which also mentioned in text file too.
Figure captions should be more annotative. The "role of" what?
Revised in manuscript and highlighted
On page 7 and 10, the type size of Ivermectin and Rapamycin is small compared to the others. Revise it.
All structures of drugs modified in the file and made them uniform across the manuscript
Where is the structure of Cyclosporine (CSA). Please add it.
Structure has been added
The structure of Nitazoxanide is wrong. NH group is missing. Revise it.
Revised in the manuscript
2
Reviewer II Comments
Favipiravir is not considered
Favipiravir and Molnupiravir have been added in the manuscript
new emerging drugs could have been listed
the manuscript is not consistent in structure drawings
All structures of drugs modified in the file and made them uniform across the manuscript
Thanks, and Regards
Dr. Umang Shah
Download File Rebuttal Letter_OC-2110-2244.docx (18.89 KB)