Use of ion chromatography method on the determination of some anions in the water collected from Sakarya, Turkey
Original Article
JOURNAL
---
Journal of Chemical Metrology
VOLUME & ISSUE
---
Year: 2019 Issue: 1 January-June
STATISTICS
---
Viewed
57
times.
Downloaded
0
times
AUTHORS
---
1 - Sakarya University, Faculty of arts and Science, Dept of Chemistry, Serdivan-Sakarya

2 - Sakarya University

3 - Sakarya University

4 - Sakarya University

5 - Sakarya University
PDF OF ARTICLE
ABSTRACT
---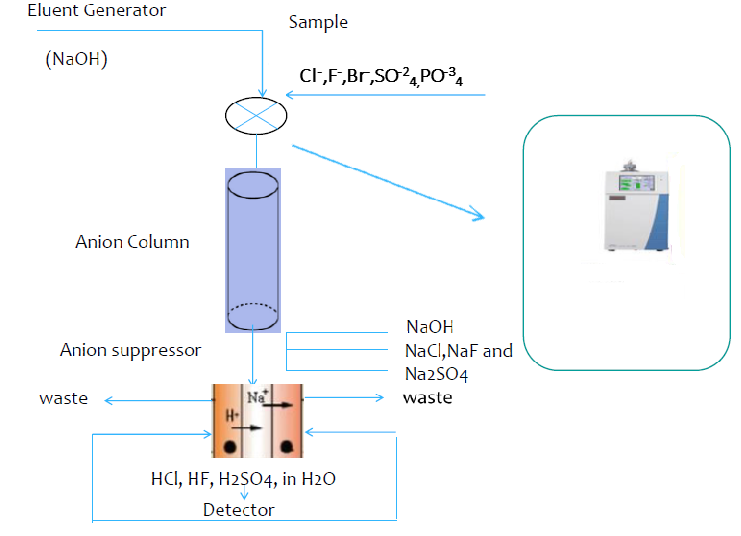 In this study simultaneous analysis of seven different anions (Fluoride, Chloride, Nitrite, Bromide, Nitrate, Phosphate, and Sulfate) in the 13 different water sample collected from Sakarya/Turkey was conducted with ion chromatography method. Analyzes were performed simultaneously using the ion chromatography method. Some validation tests and the optimum conditions for the determination of anions were studied. The analysis of anions was accomplished by the dilution of the sample injection device. Samples were used to adjust the terms of the device and the results were recorded. Ion chromatography (IC) is now considered as an excellent technique for the analysis of ions in many samples.
KEYWORDS
Water

ion chromatography

anion

Sakarya.