Bioorganic and Medicinal Chemistry Reports Articles
EISSN: 2667-6028
Issue: 1 January-June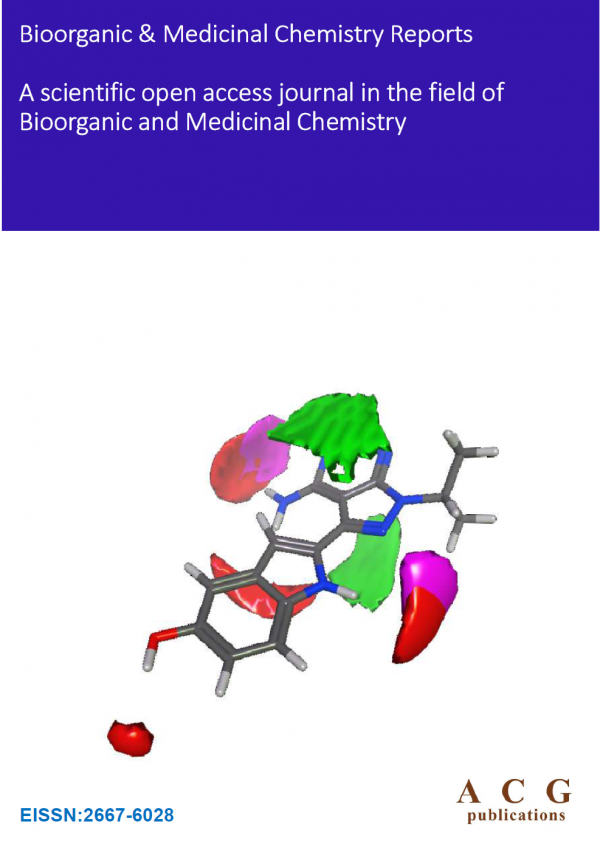 DOWNLOAD PDF
Bioorganic and Medicinal Chemistry Reports
Year: 2020 Volume: 3 Issue:1 January-June
Discussion Article
1) Telomere, telomerase and telomerase inhibitors
Bioorg. Med. Chem. Rep. (2020) 3:1 ; 1 - 14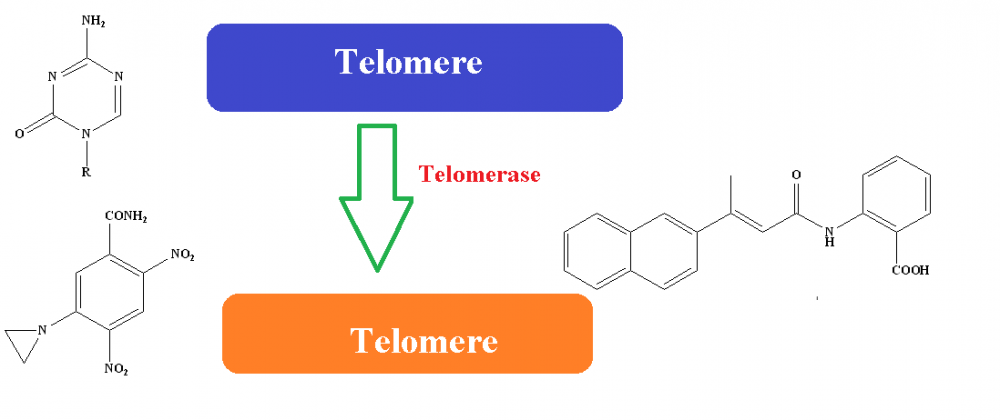 Telomeres are DNA sequences with protective structure which are located at the ends of chromosomes. It is known that the telomere length is shortening after all cleavage in somatic cells, whereas in tumor cells this shortening does not occur, and the telomere length is protected. Telomerase is a DNA polymerase with a special structure. The components of its structure are hTR, hTERT and TP1. hTR and hTERT are the components that play a major role in providing continuity to the chromosome. In normal cells, there is almost no telomerase enzyme activity, except for germ cells and stem cells. On the other hand, 85-90 % of cancer cell and cancer cell lines highly express telomerase. Expression of telomerase enzyme contributes to the development of cancer cells. This situation makes telomerase an interesting structure for cancer treatment and it is also supposed that the compounds that target telomerase could be effective in anticancer treatment. Telomerase inhibitors cause apoptosis and cell aging as a result of the shortening of telomere length in telomerase positive cancer cells. In this study, together with the function of the telomerase enzyme, hTERT target inhibitors, hTR target inhibitors, gene and immune treatments directed to telomerase, as well as other telomerase inhibitor strategies in treatment were investigated.
DOI
http://doi.org/10.25135/acg.bmcr.20.20.06.1686
Keywords
Telomere
telomerase
telomerase inhibitor
hTERT
hTR
anticancer
DETAILS
PDF OF ARTICLE
© 2020 ACG Publications. All rights reserved.
Original Article
2) Alicyclic diamide derivatives as potential anticancer agents
Bioorg. Med. Chem. Rep. (2020) 3:1 ; 15 - 21

The present study was carried out in the attempt to design a new class of potential anticancer agents comprising sixteen compounds (10-25) sharing the alicyclic diamide as a core. Their biological potential towards breast cancer was tested by using MTT assay on breast cancer (MCF-7)and non-tumorigenic breast (MCF-10-2A)cell lines. Screening results show that the anti-proliferative effects of compounds (13, 19 and 20) correlate with the lipophilicity and selectivity of compounds. Interestingly, the active compounds distinguished from others with a quite high selectivity value that is comparable to 5-FU. Therefore, new small molecules containing alicyclic diamide fragments will have a significant contribution to the development of new era anticancer drug candidates for breast cancer.
DOI
http://doi.org/10.25135/acg.bmcr.21.20.05.1666
Keywords
Phenyl alicyclic diamides
breast cancer
anti-proliferative
anti-cancer
DETAILS
PDF OF ARTICLE
© 2020 ACG Publications. All rights reserved.