Organic Communications
EISSN: 1307-6175
A scientific open access journal in the field of synthetic organic chemistry and polymers
Organic Communications
A scientific open access journal in the field of synthetic organic chemistry and polymers
LATEST ARTICLES
Original Article
Post-synthetic sulfonation of a diphenylanthracene based porous aromatic framework
Org. Commun. (2022) in press ; 1 - 10
by Hakan Bildirir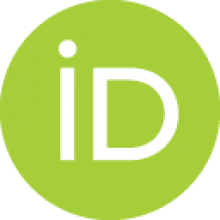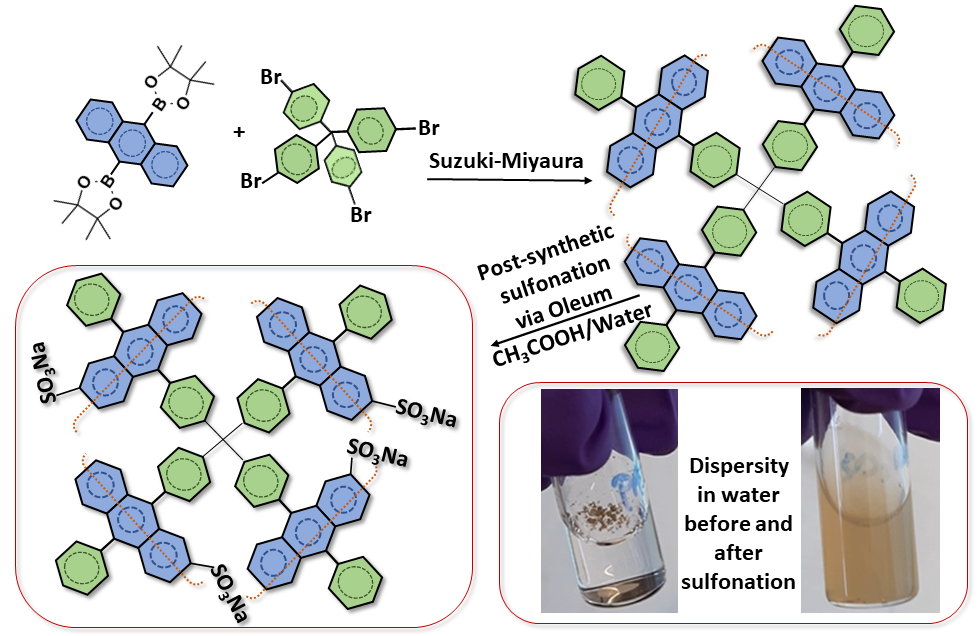 Post-synthetic modification is an alternative pathway to introduce functionalities into the backbone of porous materials. Sulfonation of porous organic polymers is one of the frequently applied post-functionalization since the sulfonate groups are interesting for various applications such as carbon dioxide storage, proton conduction, ion removal. Moreover, sulfonation drastically improve hydrophilicity of the hydrophobic materials, therefore, makes the final compounds more processable in aqueous media. In this article, a procedure for post-synthetic sulfonation of a diphenylanthracene (DPA) based porous aromatic framework (DPA-PAF) is presented. Oleum (fuming sulfuric acid) was used as the sulfonation agent in acetic acid+water media instead of the conventionally used chlorosulfonic acid in the chlorinated solvents. Aside from macroscopic (visual) observations such as improved dispersibility in water when compared to the parent compound, the introduction of sulfonate groups was confirmed by using infra-red spectroscopy, elemental analysis, and gas sorption (surface area) measurements.
DOI
http://doi.org/10.25135/acg.oc.138.2210.2605
Keywords
Porous organic polymers
porous aromatic frameworks
PAF-1
post-synthetic modification
sulfonation
oleum
Available online: December 01, 2022
DETAILS
DOWNLOAD PDF
© ACG Publications. All rights reserved.
Original Article
Syntheses of some hydrazones derived from 2-(aryloyloxy) benzaldehydes and 2,4-dinitrophenylhydrazine and evaluation of their anticholinesterase and antioxidant activities
Org. Commun. (2022) in press ; 1 - 9
In this research, five novel hydrazone derivatives (2a-e) were obtained for the first time, characterized and investigated for their antioxidant properties, and acetylcholinesterase (AChE) and butyrylcholinesterase (BChE) inhibitory activities. The target molecules were easily synthesized by the condensation reaction of 2,4-dinitrophenylhydrazine (2,4-DNPH) with aryl esters (1a-e) derived from salicylaldehyde as a starting material. These molecules were fully elucidated by some spectroscopic techniques and elemental analysis. Antioxidant activities of newly synthesized molecules were examined by CUPRAC reducing, ABTS and DPPH radical scavenging assays. The IC50 values of the screened molecules were determined in the range of 72.54-221.52 µM against AChE and in the range of 8.46-48.28 µM against BChE. Among the tested molecules, compound 2e indicated the highest activity against both AChE and BChE. Also, the inhibitory capacities of all tested molecules were compared to the standard molecules galanthamine. On the other hand, In CUPRAC reducing assay, the target molecules exhibited antioxidant activities in the range of 30.29 and 59.43 µM. Among these compounds, compound 2b (IC50=30.29 µM) showed the closest activity to the standard compounds butylated hydroxytoluene (BHT) (IC50=30.62 µM) and butylated hydroxyanisole (BHA) (IC50=34.24 µM).
DOI
http://doi.org/10.25135/acg.oc.137.2209.2570
Keywords
Aryl ester
hydrazone
anti-cholinesterase activity
antioxidant activity
Available online: October 17, 2022
DETAILS
DOWNLOAD PDF
© ACG Publications. All rights reserved.