Journal of Chemical Metrology Articles
EISSN: 1307-6183
Issue: 1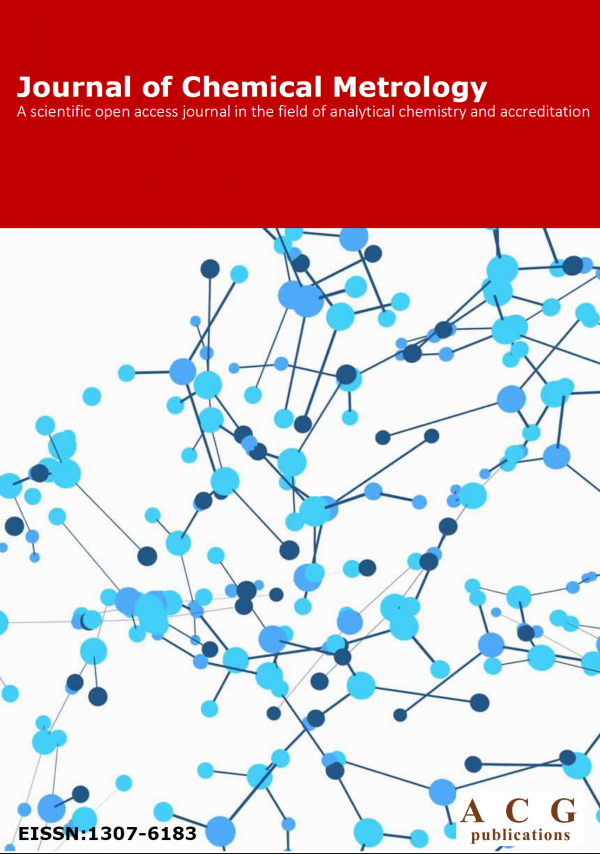 DOWNLOAD PDF
Journal of Chemical Metrology
Year: 2012 Volume: 6 Issue:1
Original Article
1) Base hydrolytic forced degradation study of zolpidem tartrate by HPLC
J. Chem. Metrol. (2012) 6:1 ; 1 - 8
by Prathikantam Pushpalatha, Rajendra Kumar Sarin, Mohd Idris, Mesineni Anand Rao, Tulsidas Ramachandra Rao Baggi and M. Satish Varma
Zolpidem was subjected to ICH prescribed base hydrolytic stress study. The stability indicating assay was established by using isocratic RP-HPLC separation C18 column (waters Spherisorb 250mm length×4.6 mm internal diameter and 5 µm particle size) for degradant of zolpidem by base hydrolysis. The mobile phase comprising of methanol: water (900:100, v/v) was used. The flow rate was adjusted to 1.0 mL/min and detection was performed at 254 nm using a PDA detector. The impurity was characterized by mass spectral studies. The degradant appeared at relative retention time (RRT) of 0.3939 min of zolpidem tartrate. The validation studies established a linear response of 0.0025-0.0125 mg mL -1 for the drug and satisfactory results for precision and recovery studies without interference with detection of zolpidem tartrate. Limits of detection and quantification (LOD and LOQ) were 150 and 450 ng, respectively for zolpidem tartrate. The MS studies for probable structural confirmation show m/z value of the peak as 279. The pure impurity was used for correlation with the degradant formed. A simple, precise, and accurate isocratic reversed-phase stability-indicating high performance liquid chromatographic assay method was developed and validated for determination of zolpidem tartrate.
Keywords
Forced decomposition
degradant
base hydrolysis
Zolpidem tartrate
validation
DETAILS
PDF OF ARTICLE
© 2012 ACG Publications. All rights reserved.